How can I see orders for the active symbol only?
If you want to see only the active orders for the symbol you have opened in the book, this can be done from Account View >> Transactions Tab >> Main >> Filter Linked Symbol should be checked.
To exclusively view the active orders pertaining to the symbol you've accessed in Level II, follow these steps:
Navigate to the Account View window, then proceed to the Transactions Tab, and within the Main section, ensure that the "Filter Linked Symbol" option is enabled.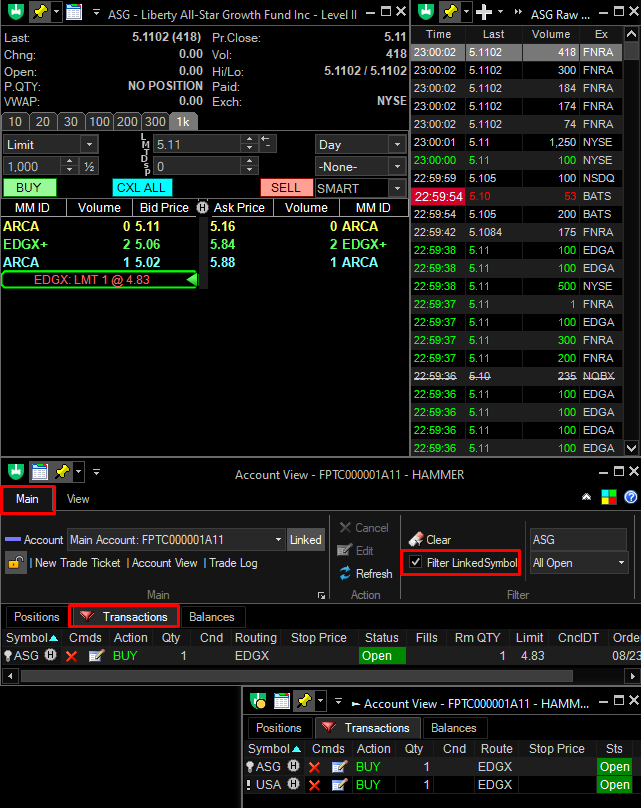 Note: You can open multiple Account View windows and have different settings on each of them.