How can I deposit funds?
You need to go to Cash Operations on your Client Portal and select Deposit. Then if you have already registered your bank account it will show in the drop-down menu, select it put the amount and it will generate you a transaction code as well our bank details will display. You will need to make the wire transfer from your bank and include the generated code so we could match the deposit.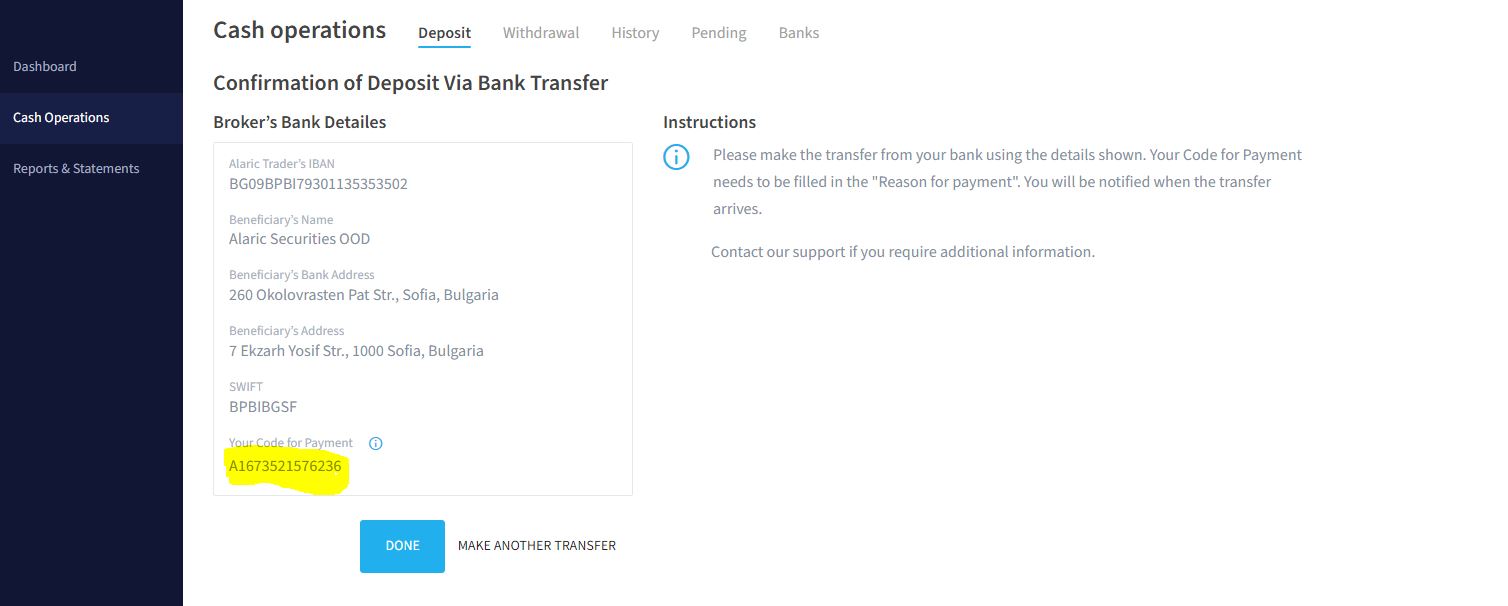 The other option is to make a deposit with Credit/Debit card via your Client Portal, please note that the maximum is $5,000 per transaction.

The minimum funding requirement for new accounts is $1,000. We do not provide leverage for accounts with a balance below that minimum.
Before you process your first deposit, please take into consideration the platform fee, the market data fee and the bank fees which will be deducted from your deposit