How can I configure an Authentication App?
In order to configure the two-factor authentication app please follow the steps below:
1) Download a two-factor authentication app like Microsoft Authenticator for Windows phone, Android and iOS or Google Authenticator for Android and iOS.
2) Use the app to scan the QR Code
3) Enter the code in the confirmation box
4) Put the 10 codes that will appear in the next pop-up window in a safe place. They could be used in case you lose your device and you don't have the recovery codes.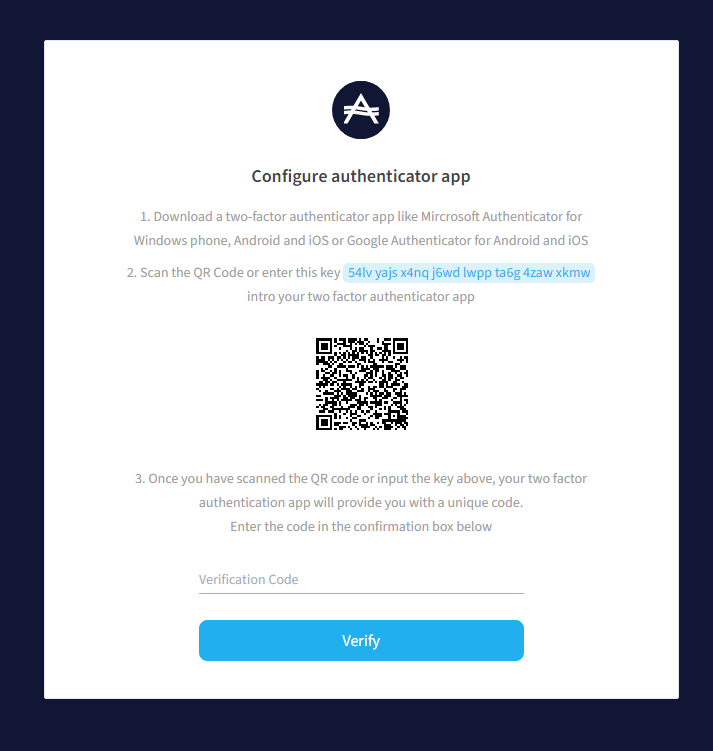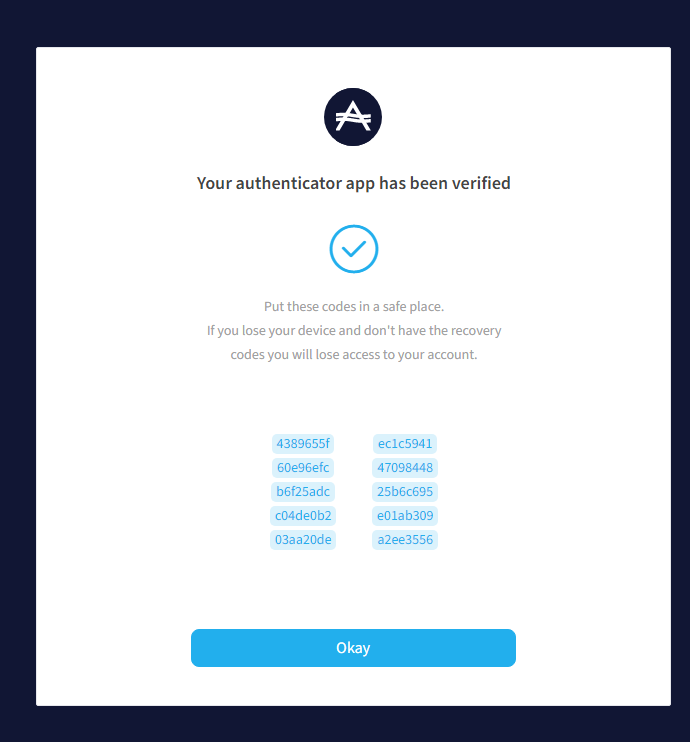 The authentication app will start generating unique 6 digit codes, which are updated every several seconds. Enter the actual code in the designated field when accessing your PWP account.