Can I trade through the Depth of Market (DOM) window?
Trading is automatically allowed in Depth of Market window. It needs confirmation by you for every order you put. If you want to disable the confirmation option please check the Am/Auto-Transmit checkbox in the trading tab: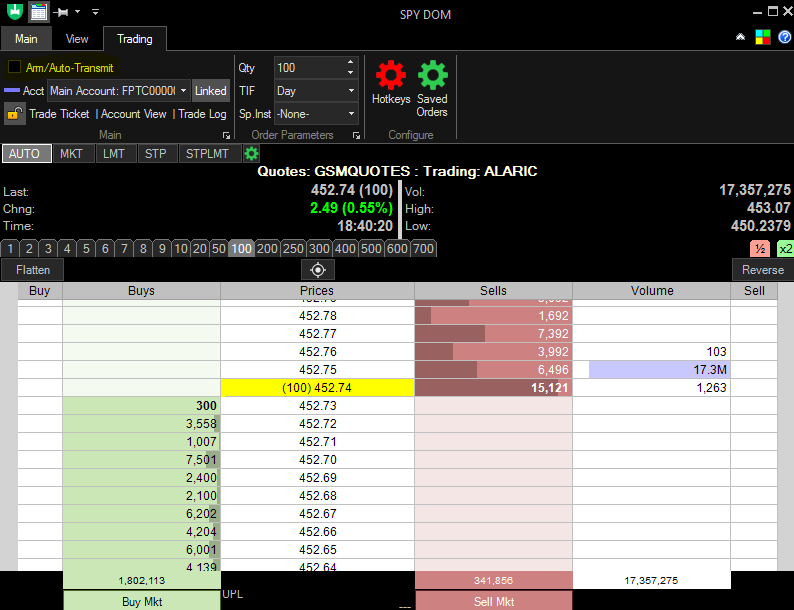 For more information about trading with DOM please check our video tutorial for trading.