How to edit a Scanner?
The criteria of any scanner embeded in Hammer can be configured by the user. You can do this from Watchlist, choosing Scanner tab >> Scan List. Than select created scanner and press Edit Scan: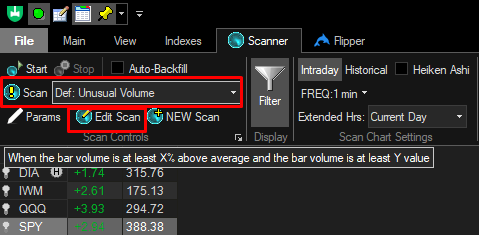 Simple Paintbar Editor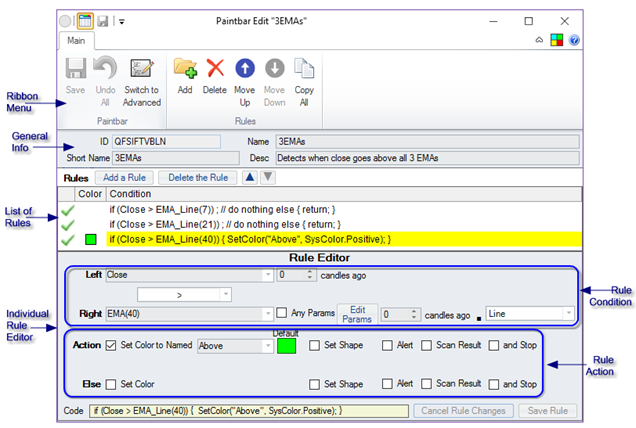 General Info
In this section you enter the paintbar's ID, its name and short name (the short name shows up in legends on charts) and the description of the paintbar.
List of Rules
Here you manage the rules - you can add a rule, remove a rule and rearrange their order. The rules are executed from top to bottom, so the order of rules is important. Click on a rule to edit it.
Individual Rule Editor
Each rule consists of a condition and two optional sets of actions - one to be taken if the condition is true, and the other if the condition is false.