Where can I see my P&L?
You can see your current P&L in the "Account View" window in the "Positions" tab. There you see all your current and past positions for the day. Please right-click on the name of any of the current columns in the "Positions" tab and click on "column chooser". You can add or remove the columns for your P&L including "Total P&L", "Unrealized P&L", "Realized P&L" etc.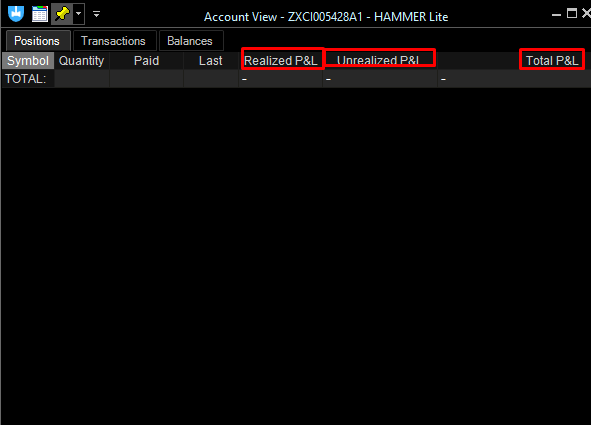 In the "Balances" tab you can see your Realized PnL for your closed positions.