How can I add symbols into a Portfolio or a Watchlist?
You can add symbols simply by clicking on the watchlist window and start typing directly.

Also, you can add symbols by pasting them into the "Add Symbols" field from the "Main" tab. If you insert a separator symbol (three dashes ---) in the list, you will get a collapsible Sub-group.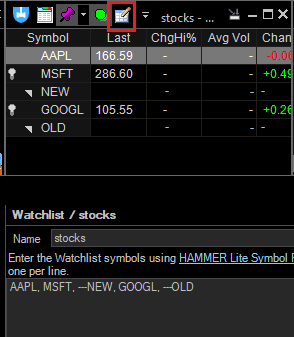 You can also edit all your portfolio/watchlist symbols by clicking "Edit Portfolio" button in the Dashboard or "Edit Portfolio" in the title bar of the watchlist window